If you would like to have your information featured on this page, let us know by filling out this short short survey:
See photos that other alumni have shared:
Calixto Mesterhazy
Maritime Studies
2007-2012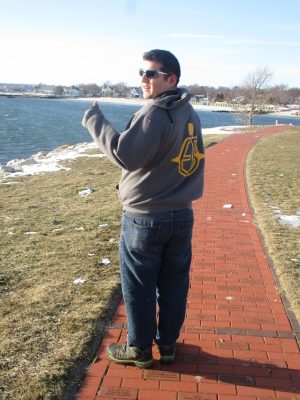 Favorite Class: Money and Banking with Paul Hallwood
Calixto is working at General Dynamics Electric Boat and is glad to be making a difference in the world with the Navy and colleagues that mean a lot to him. He says his time at Avery Point helped him appreciate more things in life than before his time here. "Never give up on your dream, even if you have to take an unusual path to get there"
Amanda G. Larder
American Studies, Political Science
Minor:  Anthropology
2010-2014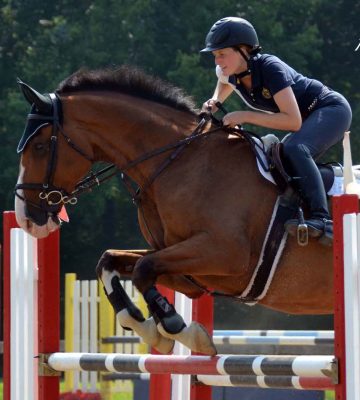 Favorite Class: Anything with Professors Mackenzie or Cole.
Amanda previously worked as a museum educator at the Mashantucket Pequot Museum and Research Center using skills she learned as an American Studies major at Avery Point. She is currently following her passion for horses as a riding instructor at Mystic Valley Hunt Club, Inc. in Gales Ferry, CT. "As for the future, anything is possible!"
Lauren Barber
Maritime Studies
2011-2016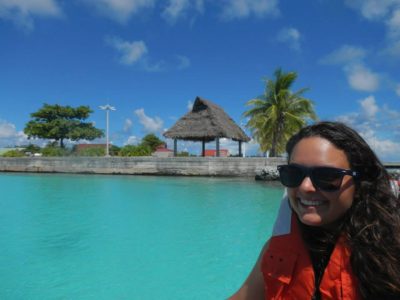 Favorite Class: Global Shipping
Since graduating in 2015, Lauren has worked on a few different tall ships teaching educational programs to children and doing day sails with adult passengers. During the summer of 2015 she worked onboard the schooner Mystic Whaler as a deckhand, and during the summer of 2016 she worked on the schooner Sultana in Maryland as a deckhand/educator teaching revolutionary history, water quality, and life at sea to the 4th graders of the Eastern Shore. She has been working at the Mystic Seaport Museum as a historical interpreter and as part of the demonstration team on and off since being a student at Avery Point, and is currently working in the Rigging Loft in the Preservation Shipyard.
Seth Lattrell
Maritime Studies 
Minor: Economics
2006-2011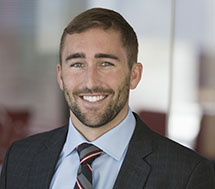 Favorite Class: Anything with Stephen Jones
After graduating from Avery Point, Seth Lattrell began working as an environmental permitting specialist for a small firm that provided consulting and engineering services for waterfront structures and dredging projects. He has since joined a larger firm and is responsible for preparing and managing entitlement permitting documentation for large scale Boston area development projects, including many of the City's most prominent developments.
 Liz Sistare

 American Studies, English, and History

Minors: Political Science, Anthropology, and Native American and Indigenous Studies

2009-2013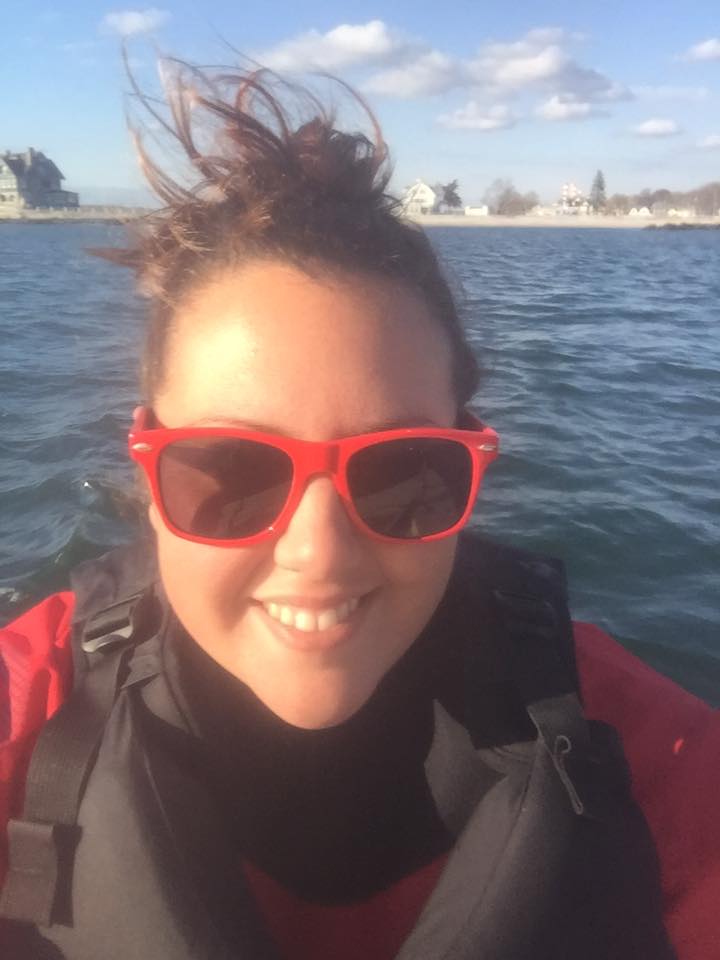 Favorite Class: MAST Study Abroad--Exploring the Blue 2012
Liz earned her Masters in American and New England Studies at the University of Southern Maine in 2014. Since then, she's worked at the Connecticut River Museum, in Essex, CT. She works in the development department as well as running the kayak rental program during the summer, and occasionally crewing on the schooner Mary E. Liz also remains close to the Avery Point Sailing Club on campus and helps coach the Williams HS Sailing Team.
"Whatever my future holds, I'll likely be on the water!"
Jordan Parda Sorensen
Maritime Studies
2005-2009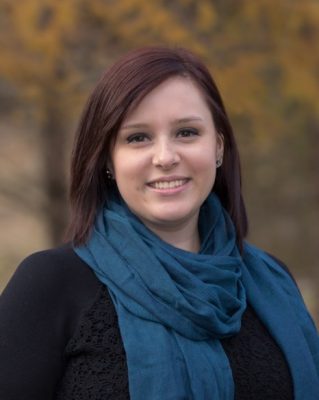 Favorite Class: Public History with Elysa Engelman
Jordan went on from Avery Point to earn her MA in Public History from Central Connecticut State University. Since 2014, she has worked for the Connecticut Trust for Historic Preservation in Hamden, CT. She also does private consulting work as an architectural historian. She now lives in New Haven but says she remembers her time at Avery Point fondly and misses living in southeastern Connecticut
Mike Muehe, JD
American Studies, English, Political Science
Minors: Anthropology; History; Native American and Indigenous Studies; and Women's, Gender, and Sexuality Studies
2009-2013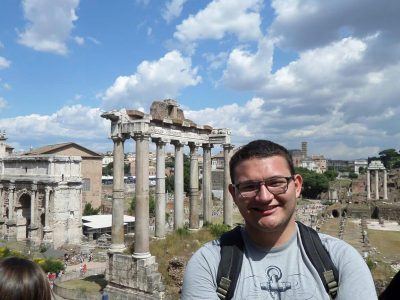 Favorite Class: Native American Literature with Lynne Rogers
Mike received his Juris Doctor from Roger William University School of Law in 2016, focusing on corporate, transactional, intellectual property, art/antiquity, and museum law. During that time, Mike studied abroad, interned at Foster Grant Eyewear's corporate headquarters, and became a certified mediator. He is currently serving as a docent/educator for the Rhode Island School of Design  Museum in Providence, RI, and plans to spend the year working and traveling abroad. Mike plans to prepare applications to Ph.D Programs fusing Cultural and Legal Anthropology together to develop legal protections for the world's cultural heritage, art, and antiquities.
Caitlyn Stewart
Maritime Studies
2013-2016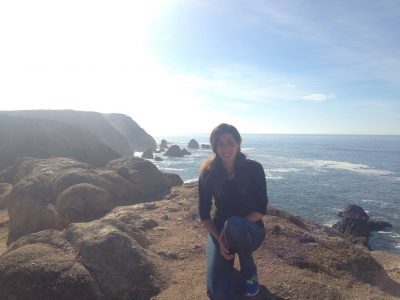 Favorite Class: Maritime Non-fiction with Steven Jones
Caitlyn recently completed an exciting music and culture journalism internship in Dublin, Ireland to pursue her desire to write. Although there were no maritime themes connected to the magazine, the experience certainly set her compass in the right direction. Now, Caitlyn remains close to Avery Point and begins a career as a technical writer for Electric Boat in Groton.
Diana L. Wickman
Coastal Studies
2003-2007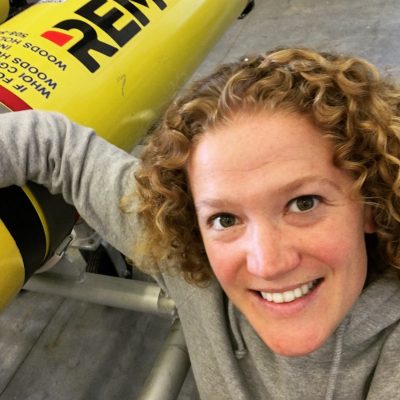 Favorite Class: Anything with James Kremer and Physics with Moshe Gai!
Since 2010 I have worked for the Woods Hole Oceanographic Institution and am presently a Senior Engineering Assistant I working with the Ocean Observatories Initiative (OOI) (http://oceanobservatories.org). The OOI is an National Science Foundation (NSF) funded program that focuses on generating publicly available data to better understand climate change, ecosystem variability, ocean acidification, and carbon cycling. My role is piloting and maintaining the project's fleet Autonomous Underwater Vehicle's which include 54 Slocum Gliders and 2 REMUS 600s. The project has taken me all over the world from Iceland to Punta Arenas, Chile. I spend approximately 3 months of each year at sea. From 2011-2013 I worked on the Alvin (HROV) Upgrade Project in which the historic robot, most famous for it's expeditions to Titanic, was completely overhauled and upgraded to increase its dive depth rating to 4500m. It was a humbling experience to work alongside people whose names I had only previously seen in books and National Geographic magazines and to be able to call them my colleagues. I feel lucky to be a part of a team of people that are constantly breaking new ground in ocean engineering and collecting science data that is invaluable to the future understanding of our ocean and our planet. I feel very fortunate to be at Woods Hole Oceanographic and look forward to many, many more years here!
Jeanette Hobbs Holley

Education
Minor: English

1967-1969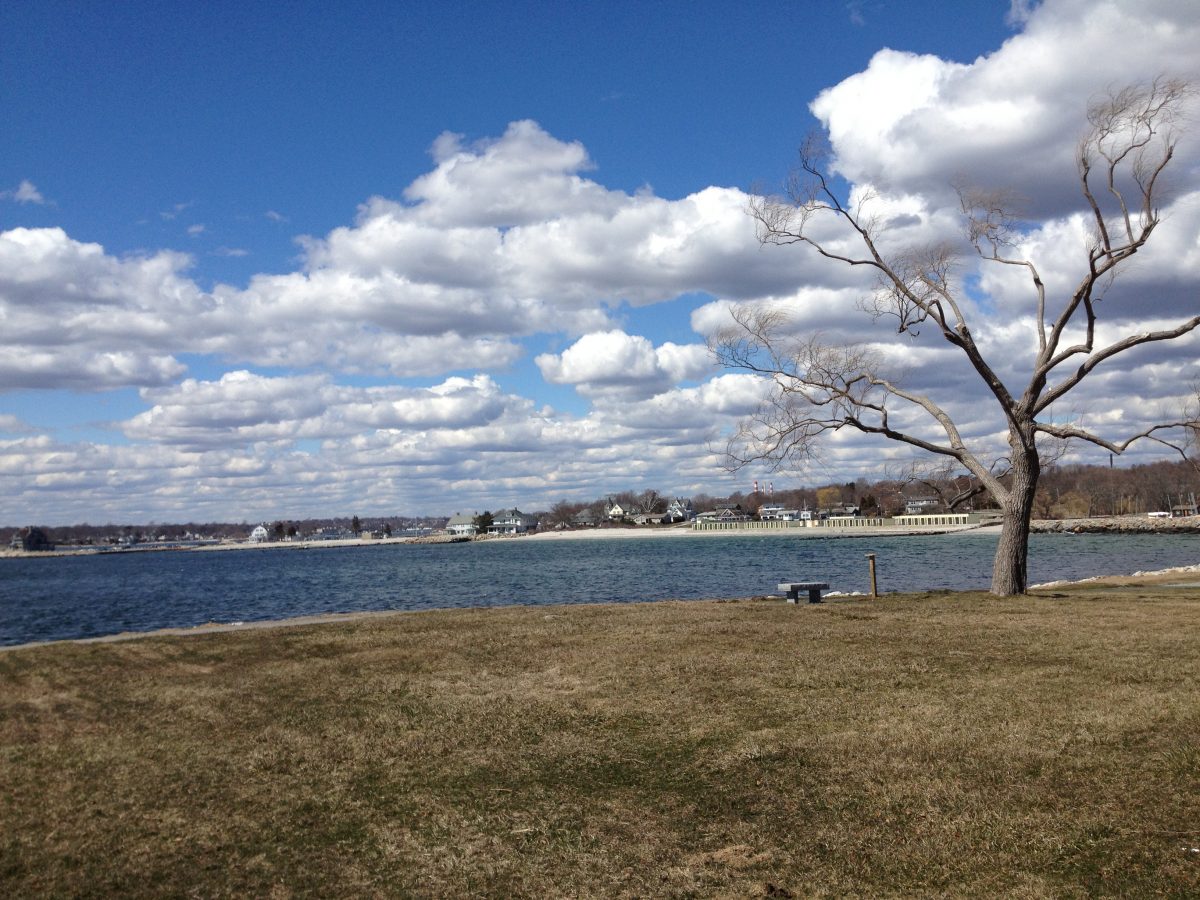 Favorite Class: English with Stephen Jones, Music

Jeanette received B.S. in Education in 1975. She retired from the State of Connecticut after working at Norwich Hospital, UConn Avery Point in Marine Sciences, and Seaside Regional Center, Waterford. Jeanette is now retired and says she now "majors" in art and gardening. She notes: "Avery Point was a wonderful experience for an older student who could bring her children to school during their vacations. It was a small, very personal experience then with a beautiful campus as the backdrop."
Joey Lener
Marine Sciences
2009-2013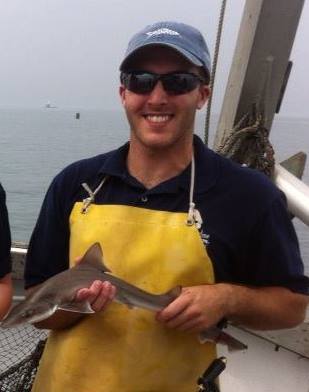 Favorite Class: Coastal Systems
Joey Lener is currently working as a Lower School Associate Teacher at Greens Farms Academy in Westport, CT. He also works as a seasonal marine educator at The Maritime Aquarium at Norwalk. With his expanded knowledge in sea turtle conservation, he has continued to make connections in the field, and will be making additional ones by attending the 2017 International Sea Turtle Symposium this April. Being a former employee at Connecticut Sea Grant and part of the program for all 4 years of his undergraduate career, Joey has continued to volunteer in the Quahog Bowl event as the Quahog Bowl Manager. He maintains that his experience at Avery Point has helped him excel throughout his career thus far, and he cannot thank the community/faculty members for everything they have done for me and my fellow alumni. "Happy 50th Avery Point!!"
Jameson Gregg
Maritime Studies
2002-2006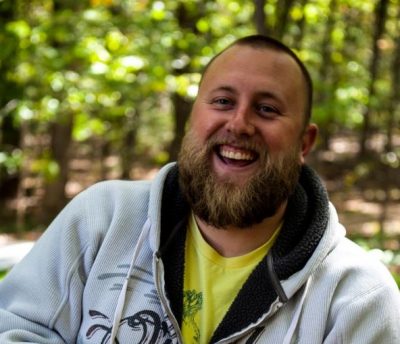 Favorite Class: ECON 233: Economics of the Oceans
Since 2008, Jameson Gregg has been working at the Virginia Institute of Marine Science (VIMS) in Gloucester Point, VA. He has advanced through several positions while working for the Multispecies Research group in the Fisheries Department, and is now the Chief of Operations (Marine Scientist Senior) for 3 surveys: NEAMAP (North East Are Monitoring and Assessment Program, near shore trawl survey), ChesMMAP (Chesapeake Bay Multispecies Monitoring and Assessment Program), as well as a longline shark tagging program (VASMAP). The surveys focus on population dynamics and population monitoring for stock assessment purposes. The trawl surveys also focus on finfish ageing and diet analysis. Jameson has also remained Chief of Finifish Ageing Operations since 2012 within the group. The ageing portion of this position has allowed him to travel across the United States and abroad. He continues to collaborate with federal scientists at the North East Fisheries Science Center in Woods Hole, MA as well as the Atlantic States Marine Fisheries Commission for many finfish ageing projects and validations. At this academic institute at VIMS, He has also worked along side other marine scientists, graduate students as well as professors. http://www.vims.edu/fisheries/mrg
Marlee K Clark
BGS/History
2010-2013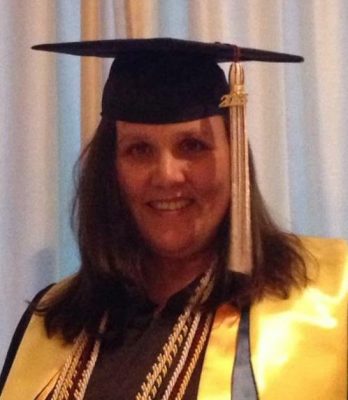 Favorite Class: Too many to list
Marlee is currently working as an academic specialist in the Avery Point Academic Center and is also a substitute teacher in the Montville school system. Marlee plans to focus on helping her three kids go to college and pursue their dreams, while pursuing her own passions of helping her husband with his apiary and expanding her elaborate Koi pond.
Dayne E Rugh
American Studies
2007-2011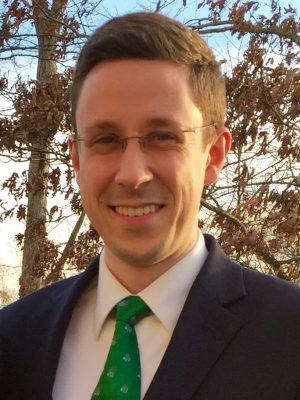 Favorite Class: Colonial America
Dayne E Rugh will earn an MA in Museum Studies from Johns Hopkins University in May of 2017 and has been working at Mystic Seaport since 2012. In 2014, he became a volunteer for the Norwich Historical Society and the Leffingwell House Museum where he conducts archival research as well as assist in curating new exhibits and programs. His goal is to continue his path in further developing an expertise in managing museum exhibits and collections
Aya Faraj
English
2014-2016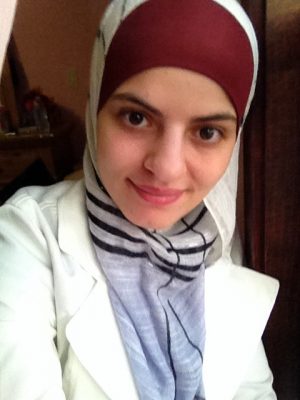 Favorite Class: Anything with Nancy Crofts
After graduating from Avery Point, Aya Faraj started working as a Substitute Teacher at Regional Multicultural Magnet School in New London and has became part of a great community. She is grateful for UConn and all its staff to be at this point in her life where she is getting closer and closer to her dream of being a fifth grade teacher.
Frank Esposito III
English, American Studies
Minor: Political Science
2008-2012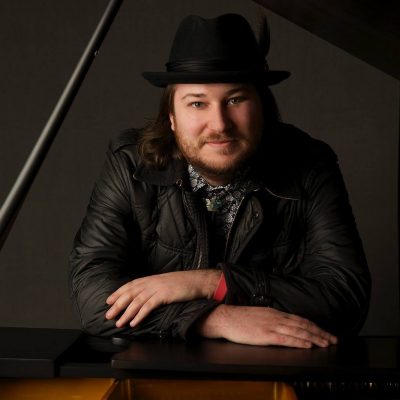 Favorite Class: Detective Fiction
After Avery Point Frank Esposito moved on to working several small writing jobs while completing an online MFA in Creative Writing at National University. Once he had his Master's, Frank became a Communications Specialist for South Kent School, a small, prestigious prep school in the northern corner of Connecticut. After working a full school year as their main writer and editor, Frank moved to Wilton, CT, where he currently writes for a nutrition company that helps people who are looking to become healthier and happier.
Frank says: "I truly had a wonderful time at Avery Point with my twin brother John, who attended by my side. I often look back fondly on the wonderful teachers, the small, tight-knit community and the beautiful campus. Congrats on the 50th anniversary, and here's to 50 more!"
Charlotte L. Kading

English
Minor: History
2011-2014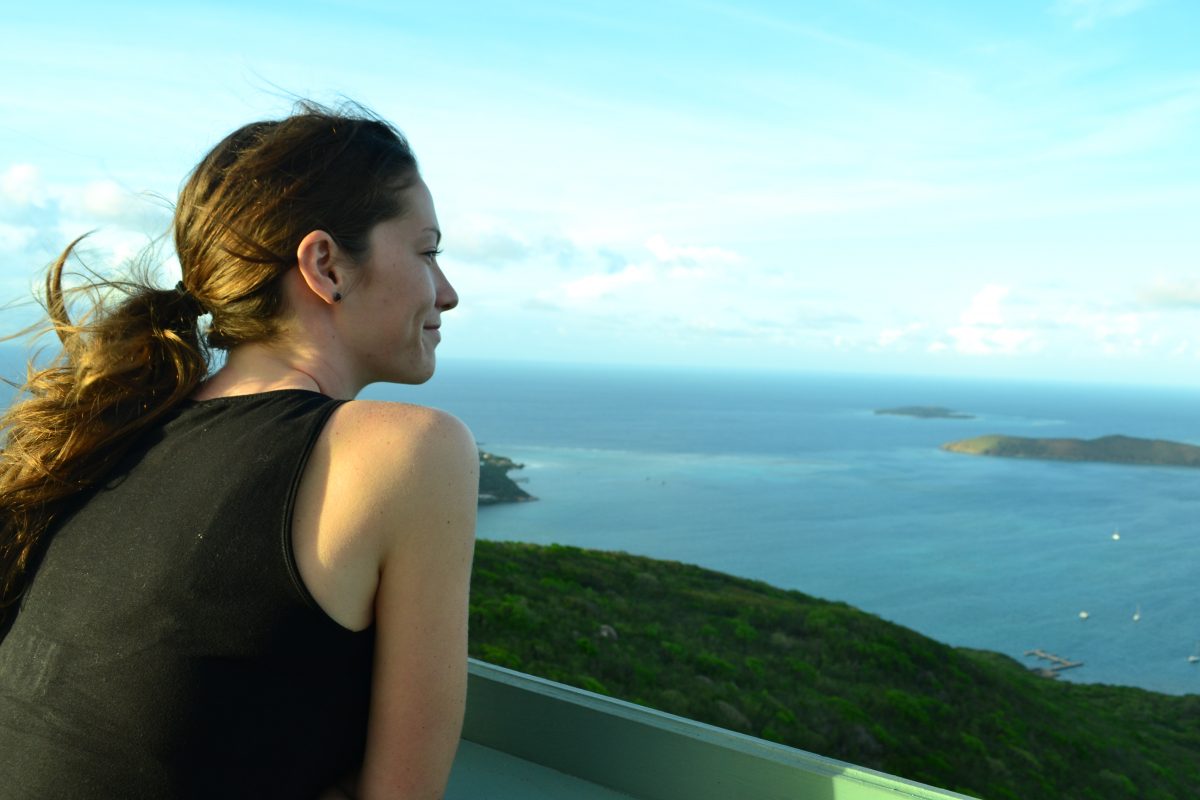 Favorite Class: Too hard to pick a favorite!

Shortly after graduating from Avery Point, Charlotte got a job as an editor at a corporate technical writing firm. She spent two and a half years copy-editing airplane component maintenance manuals in this position, then bid her cubicle adieu in favor of freelancing. Now, Charlotte is working on building her own editing empire while enjoying a steady flow of remote work as a freelance proofreader for an international publishing house. Working from home gives Charlotte more time to support local progressive causes that she cares about, like RiseUpMystic, a grassroots political activist group that she helped some friends start after the 2016 presidential election. Charlotte reflects: "I am in love with my life and extremely thankful for my Avery Point education that has not only given me the option to work from home and start my own business but has also provided me with an invaluable network of peers and mentors to reach out to for guidance and support along this journey."
Marcy Levine-Sevilla, Esq.
American Studies
2005-2009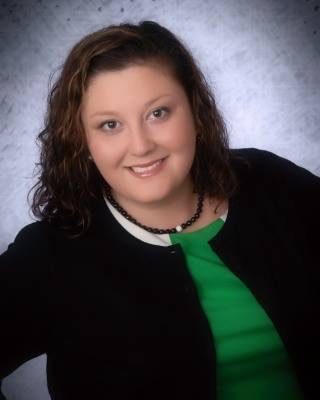 Marcy is currently an associate attorney practicing immigration and criminal law in New London
Amy Blackshear
General Studies
2003-2006

Favorite Class: Too many to list
Amy Blackshear is working on an NCS Engineering Graduate Certificate at UNLV, and is enjoying being a mother.
Annette Viall
Human Services General Studies
2009-2011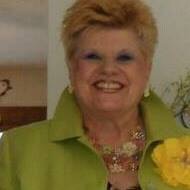 Favorite Class: Every Class
Annette has since earned a Master's degree in social work from UConn. She has worked as a social worker for Catholic Charities and is currently a social worker at DaVita Dialysis.
Sean Monde
Maritime Studies
Minor: GIS
2006-2009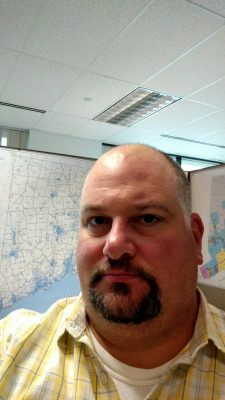 Favorite Class: MAST Study Abroad: Exploring the Blue 2007
Sean Monde is Currently a GIS Technician at Eversource Energy working in the Natural Gas sector. He is considering a return to school to earn a Masters in Maritime Administration & Logistics, Maritime Law, or Geospatial Intelligence. After being out of the Maritime area for a while, he is hopeful that his next step will return him to the field.
Roland E Stanley III
Maritime Studies, Criminal Justice
2012-2015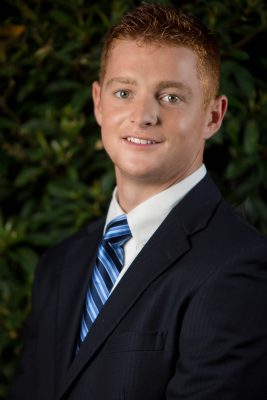 Favorite Class: Maritime Law
Roland E Stanley III recently relocated to Fort Lauderdale, FL pursuing a career within the yachting industry. He currently works as a marine insurance producer at Brown & Brown's flagship office for their marine department. He enjoys the marine community in Florida and it is helping him become more knowledgeable about all aspects of the marine industry.
 Hudson Rollinson
 English, History
Minor: Anthropology
2010-2014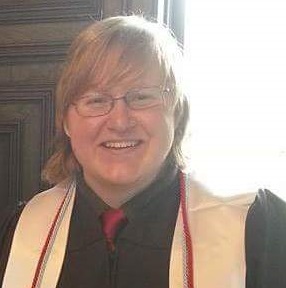 Favorite Class: ANTH 3532: Archaeology of the Age of Sail
Hudson works as an Academic Specialist at the Avery Point Academic Center and also as an Educational Assistant at Three Rivers Community College. He recently received his MA in Anthropology, also from UConn.  He is soon starting as a Tech Writer at Electric Boat in Groton, however he hopes to pursue his PhD in the future to study evolutionary perspectives on storytelling behaviors and also to make contributions to the study of folklore and mythology and how those influence modern narratives.
Kaylee Thurlow
English/Creative Writing, Secondary Education
2014-2016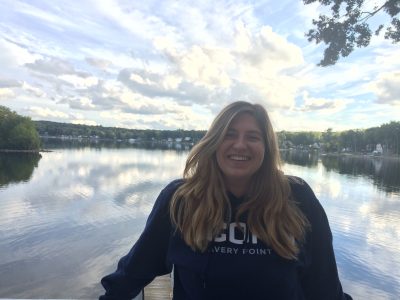 Favorite Class: Any English Class
Kaylee is currently pursuing her degrees in English and Secondary English Education with a concentration in Creative Writing at the Storrs campus. She loves working at the Storrs Writing Center and assisting in middle schools and high schools for her clinic placements. She looks forward to time spent working on her fiction novel and working in her future classrooms.
Abby Larkin
English, Anthropology
2009-2012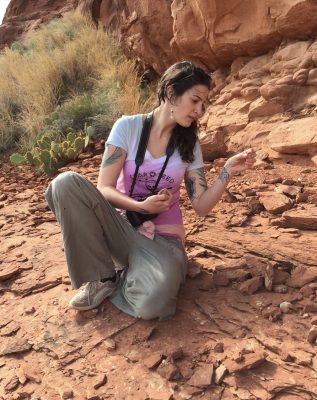 Favorite Class: Anthropology of Museums
Abby Larkin spent a few years traveling the country and is currently in the process of moving to Los Angeles. While she is still not sure of her next move in academia, her love for art and books that was cultivated at Avery Point is "still in full bloom."