If you are current or former faculty at Avery Point, Please fill out this short survey so that we may feature it on this page!
Click Here: Faculty Spotlight Form
Heather de Savage
Music
2011-Present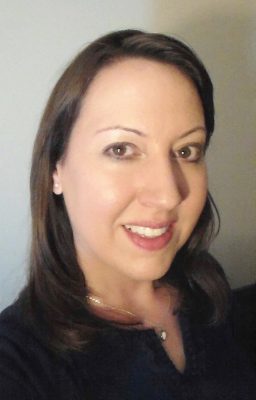 Heather de Savage completed her Ph.D. in Music History and Theory at UConn in 2015 with a dissertation on Gabriel Fauré's American reception. As an undergraduate she majored in vocal performance at the Eastman School of Music, and has been active as a performer and studio teacher. She has presented her research at conferences throughout the United States, and has published on a variety of topics in peer-reviewed musicology and theory journals. An avid classroom instructor, Dr. de Savage has taught numerous courses through the Department of Music, and is the 2017 recipient of the Outstanding Adjunct Award from the UConn School of Fine Arts. She extends her commitment to teaching to the greater UConn community through regular concert talks at the Jorgensen Center for the Performing Arts, and specially-designed courses in music at the Center for Learning in Retirement.
 Pamela Bedore

 English, American Studies
2005-Present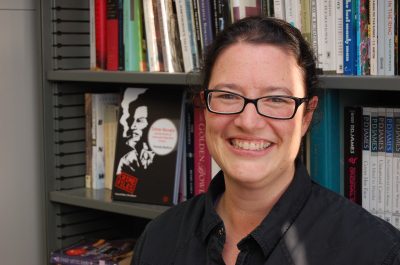 Pamela Bedore is an associate professor of English who teaches courses in American Literature, Popular Culture, and Literary Theory. She publishes on detective fiction, science fiction, and writing administration. Her most recent project is a 24-lecture series on Great Works of Utopian and Dystopian Fiction with the Great Courses.

Pam coordinates the writing program and the English major at Avery Point and is the faculty advisor for the creative writing club. Please pop by her office (across from the bookstore) if you'd like to talk about writing or reading.
Helen Rozwadowski
History, American Studies
2003-Present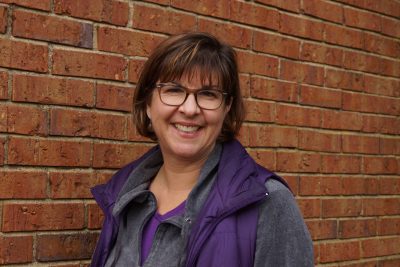 Founding director of UConn's Maritime Studies program, Helen Rozwadowski teaches history of science, environmental history, and public history in addition to interdisciplinary and experiential maritime-related courses. Author of two books and editor of three, her scholarship and teaching focus on drawing the ocean into the terrestrially-biased field of history and encouraging others to join in writing the history of interconnections between oceans and people.
Stephen J. Brewer, Ph.D.
Human Development and Family Studies (HDFS)
1993-Present
Dr. Steve Brewer was the 2012 Avery Point Outstanding Adjunct Award winner and is frequently recognized by his students and the Provost for his "excellence in teaching." He teaches the HDFS major core courses, including Human Development Over the Life Span, Childhood and Adolescence, and Adulthood and Aging. He also teaches on Family Process, Close Personal Relationships, and Aging in American Society. He is an Anglican priest, a CT licensed Marriage and Family therapist, and is the Avery Point campus part-time student counselor.
Deb Macintosh

 English, American Studies

2012-present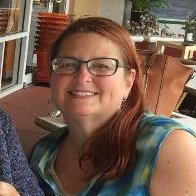 Deb Macintosh teaches American Studies and English 1004, 1010, and 1011, where she attempts to include a Stephen King work every semester.
She has presented papers on Stephen King at national conferences and is currently working on an essay tying Doctor Sleep to Freud's "Uncanny" for publication in an upcoming collection of Stephen King criticism.
Haleemah Nena Lake
Human Development and Family Studies (HDFS)
2001-Present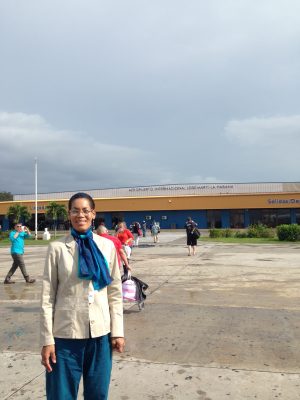 As a Licensed Clinical Social Worker, Haleemah Nena Lake approaches teaching from a strengths perspective, that of the students' as well as the populations that they are exposed to through the course content.
She has received an award for excellence in teaching and in service (as a class requirement). She is also a Service Learning Faculty Fellow and maintains on-going relationships with area community service agencies. One of the highlights of her time at Avery Point was being voted by the graduating class of 2015 as their graduation speaker.
Susan McGuire
Drama
2010-Present
Susan McGuire loves teaching Introduction to the Theater because the students respond favorably to interactive creative drama activities whether it is learning about the history of Theater, the different cultural expressions of Theater, or how live Theater is collaborative. Students in every class come up with creative ways to present group projects based on a play, as well as interesting topics for their scene work. It is her hope that students' lives are enriched by their experiences in Introduction to the Theater.
Syma Ebbin
Marine Sciences, Marine Policy, Environmental Science, Environmental Policy
2006-Present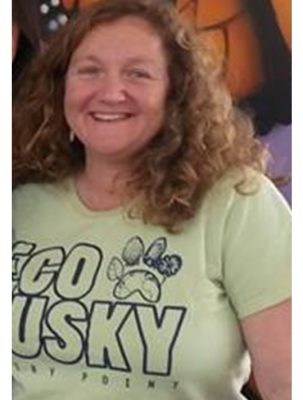 Syma Ebbin wears several hats, serving as a professor and Research Coordinator for Connecticut Sea Grant. She teaches courses in environmental and marine science and policy and engages in research focused on the institutional and human dimensions of resource management in marine and coastal systems. As a UConn Service Learning Fellow, she strives to incorporate real-world experiences and projects into her classes. She is the faculty co-advisor of the campus EcoHusky Club and works to inspire her students and the campus community to create a sustainable future.
Lynne Rogers
English
2005-Present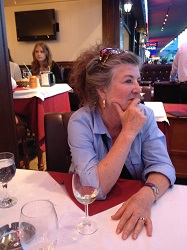 Lynne Rogers joined the Avery Point faculty when she returned home from teaching at Universite de Notre Dame in Lebanon and Bir Zeit University in Palestine where she was a Senior Fulbright Scholar.  She loves to travel and has attended faculty seminars in Morocco, China, Viet Nam, Northern Ireland, Turkey, Dubai, and Jordan.  She received several awards for both her teaching and research while at Avery Point.  A regular film and literary critic for al-jadid, A Review & Record of Arab Culture and Arts, Lynne tries to bring a little of today's world into her classroom.
Allison B. Kaufman

 Psychology
2016-Present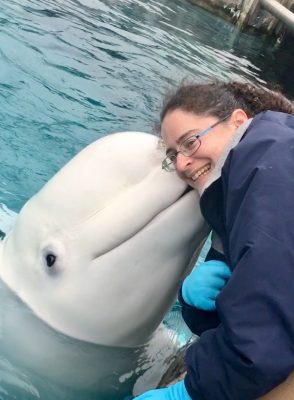 Allison B. Kaufman teaches in the psychology department. Her research area is animal cognition, particularly marine mammals and birds. She has a secondary interest in pseudoscience and critical thinking. Dr. Kaufman also studies, volunteers, and has worked in the zoo and aquarium field. She is the co-editor of Animal Creativity and Innovation (Academic Press, 2015), Pseudoscience: The Conspiracy Against Science (MIT, in press), and The Scientific Foundation of Zoos and Aquariums (Cambridge, in press). Her most recent project is co-writing Animal Cognition 101 for the Psych 101 series.
Tiffanie M. Itsou, Ph.D.

 English
2012-Present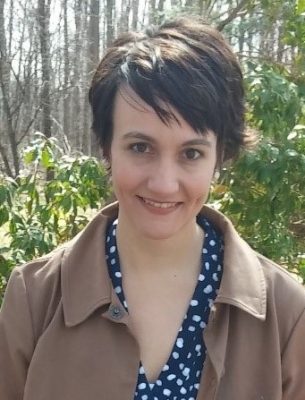 Dr. Itsou has taught a variety of literature courses at UConn and has been teaching English 1010 and 1011 at Avery Point for the past several years. She specializes in American Literature with a particular interest in Gothic American literature.
She is currently completing a book-length work on Edgar Allan Poe.
David Giblin
Civil, Electrical, Material Sciences, and Mechanical Engineering
2013-Present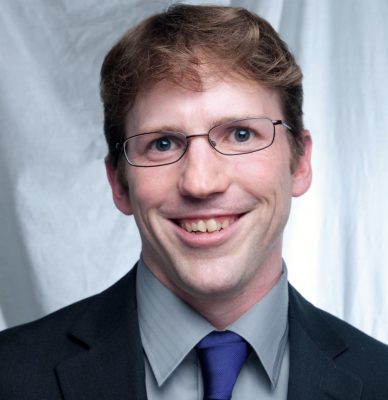 David Giblin teaches and advises engineering students for all School of Engineering majors at UConn Avery Point. He mainly teaches at the sophomore undergraduate level, while occasionally teaching graduate courses that support Avery Point's Master of Engineering (MENG) students. Dr. Giblin advises senior design students in mechanical engineering and MENG students during their capstone projects. He is thrilled to be part of the team of instructors and advisors at Avery Point that supports the ever-growing number of engineering students on campus.
Glenn S. Gordinier
History
2003 - Present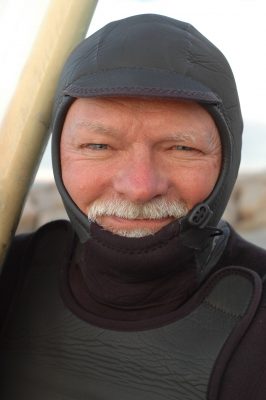 As an American historian focused on the maritime, teaching at Avery Point has been a perfect fit for Glenn Gordinier. After all, his subject matter is all there, right outside the classroom window. He also teaches for the Williams College-Mystic Seaport Maritime Studies Program. Dr. Gordinier's books have dealt with commercial fishing, gender, race, the War of 1812, and his favorite activity, surfing. His current book project explores the inspiration that creates life-long surfers and the epiphany that creates surfer-activists for the environment or social change
Jim Kremer
Marine Sciences
1995-2007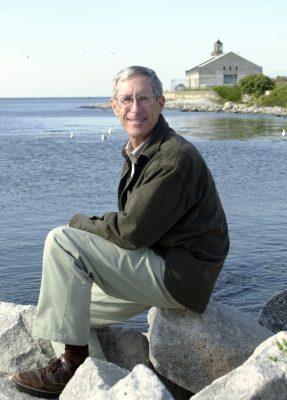 I was Chair of the Coordinating Committee made up of Marine Sciences AP & faculty overseeing the creation of the new MARN major, starting in 1995 and continuing until 2000. I continued to teach graduate and undergraduates and do research in coastal systems ecology until retiring in 2008.
Jamie Kleinman
Psychology, First Year Experience
2013-Present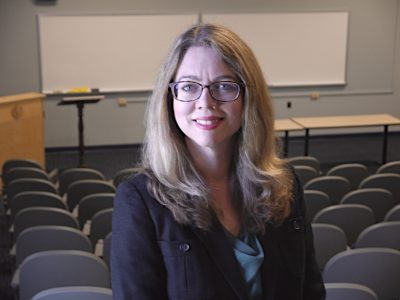 At the end of her first year as a full-time faculty member at the Avery Point campus, Jamie Kleinman was awarded the Teaching Excellence Award. Her goal is to empower all of her students and encourage them to think critically about the world around them. She encourages them to produce work that is professional, informative, and engaging. This foundation will prepare them to be mindful and expressive individuals.
Mary K Bercaw Edwards
English, Maritime Studies
2005-Present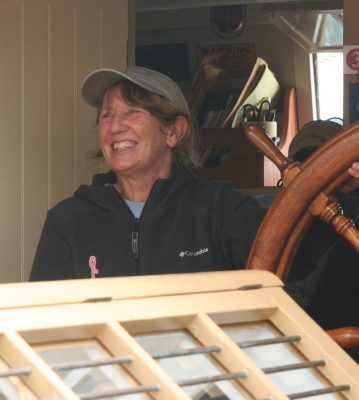 Professor Bercaw Edwards is Associate Professor of English and Maritime Studies Faculty. An internationally-known Herman Melville scholar and former President of the international Melville Society, she now serves as an Editor for Leviathan: A Journal of Melville Studies. She is the author of Melville's Sources and Cannibal Old Me: Spoken Sources in Melville's Early Works and the co-editor of Wilson Heflin, Herman Melville's Whaling Years. Dr. Bercaw Edwards spends her summers working high aloft on Mystic Seaport's square-rigged ships. A Coast Guard-licensed captain, she has 58,000 miles at sea, all under sail.
Judith L. Treadway, Ph.D.
Biology
2013-Present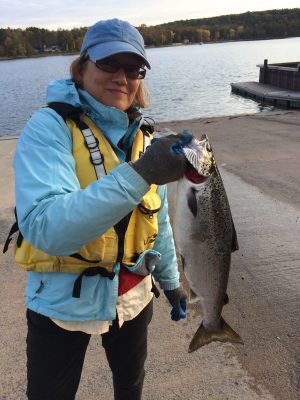 Judith L. Treadway is a pharmaceutical research scientist-turned-instructor, seeking to professionally educate young adults in science in college/community education programs. Her passion is to bring scientific knowledge and application to the lives of learners from diverse backgrounds, for future careers, informed decision-making, and enriched lives.
 George McManus

 Marine Sciences, Biology
1999-Present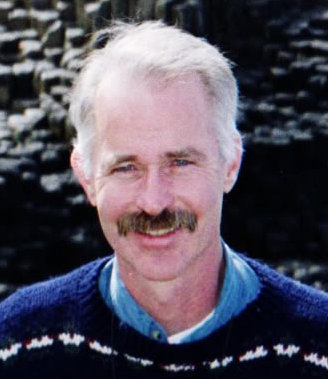 George McManus taught an introductory biology course at Avery Point from 2000 until 2014, and found it was great to be able to bring the students right down in front of the Branford House to do a field exercise on the ecology of rocky shores. He also liked the small class size, which allowed the students to design some of their own lab experiences, rather than just following a "cookbook" lab manual. He has also taught undergraduate and graduate marine sciences courses and has supervised many Avery Point students as workers in his lab.

His research focus is on biodiversity of plankton, in particular ciliated protozoa, and how it relates to physical and biological processes in the ocean.
 Michael Finiguerra, Ph.D.

 Biology, Genetics, Ecology, Evolution
2014-Present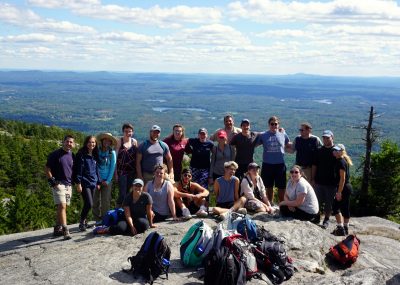 Michael Finiguerra prides himself on an interacting learning experience for all of his courses. This includes classic lectures, lots of group work, videos, case-studies, and as many field trips as possible. He has received the UConn Avery Point Excellence in Teaching Award, and has been nominated for the Excellence in Mentorship award twice, Innovation in Teaching Award, and was featured on the front page of the New London Day for his approaches to teaching. He helps students fall in love with traditionally difficult subject matter and learn a ton.
Paul Hallwood
Economics
1988-Present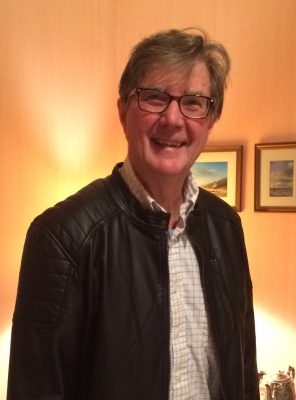 Paul Hallwood is the author of 10 books: three on international finance; two on the financing sub-central government; three on oceans—one on "Rights, Rents and Resources", another on the offshore oil supply industry and one more on maritime piracy; another book stems from his work with a prominent OPEC government; and his first book was an investigation of price volatility in international commodity markets. He is also a devoted teacher who is acknowledged at several universities: Hull and Aberdeen (UK), Bond (Australia), Limberg (Netherlands), Denison (Ohio), Boston University, and UConn