The History of Avery Point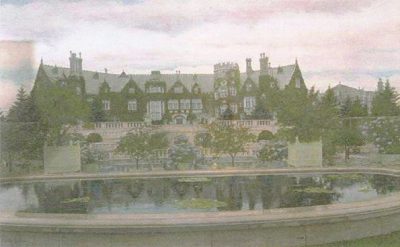 While the Avery Point campus has been part of the University of Connecticut since 1967, it was once a private estate and a United States Coast Guard base. In 1903, Morton Plant, a railroad, steamship, and hotel magnate, built the Branford House at a cost of 3 million dollars. The estate originally included the Shennecossett Golf Course just north of campus and was prized for its expansive ornamental flower gardens.
In the 1930's the estate was turned over to the State of Connecticut and eventually leased to the US Coast Guard in 1942 to build a school for non-commissioned officers, eventually becoming an extensive training center including a school specifically for the use of dynamite on the adjacent Pine Island. The Avery Point Lighthouse was built and operated during this time. The lighthouse was completed in 1943 and operated until June 25, 1967.
In 1967, the University of Connecticut opened its Southeastern Branch at Avery Point under Director Dr. William O'Hara, boasting just five full-time faculty members, nine part-time faculty, and 136 students. The original faculty members were Alan Rosiene, Art; Jacob Polatnick, Mechanical Engineering; Robin Dammers, Philosophy; Judith Heald, English; and Stephen Jones, who also taught English and only recently retired from Avery Point in 2016. Currently, the faculty of Avery Point numbers over a hundred full-time and part-time faculty members, in addition to numerous support and administrative staff as well as many researchers and staff of the various programs and organizations that call Avery Point home.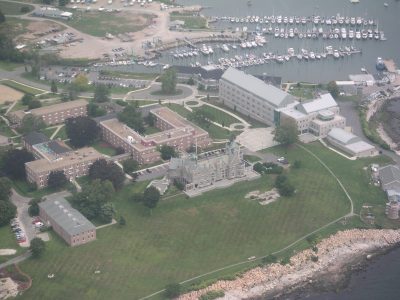 Classes began on September 19, 1967 and clubs and programs swiftly followed, with the first sailing club in 1969 and by 1972 film, dramatics, and student veterans clubs began as well as an Afro-American society. 1972 also marked the beginning of both Men's basketball and baseball; Women's basketball would eventually follow in 1986.
Three different student publications have been published by the campus community including The Sand Dune literary and visual arts magazine in the early 1970s, The Point newspaper in the mid-80s, and The Spectrum literary magazine from 1995-2000 and is starting publication again this year (2017).
The programs on campus have changed drastically since 1967, with the first full major--General Studies--being offered oncampus in 1973. Coastal Studies became the second major offered in 1999 (the Coastal Studies Major was renamed Marine Sciences in 2010), followed by Maritime Studies and American Studies in 2003. The English major was added in 2013.
Avery Point has been helmed by six full-time directors and four interim directors since becoming part of the University of Connecticut. Its first director was Dr. William T O'Hara from 1967 to 1972. He was followed by Dr. Stanley L. Smith from 1972-1975 and Dr. James L. Baird Jr., the longest serving director, from 1975-1996. Dr. David P Madacsi served as Interim Director between 1996 and 1999, followed by Associate Vice Provost Joseph Comprone from 1999-2009. Dr. Helen Rozwadowski, who continues to teach History and Maritime Studies on campus, stepped in as interim director from 2009 and 2010, followed by Dr. Michael Alfultis from 2010-2014. Dr. Marcelle Wood and Dr. Joseph Madaus served as interim directors for 2014-2015 and 2015-2016 respectively. Our campus was excited to welcome our current director, Dr. Annemarie Seifert in July of 2016.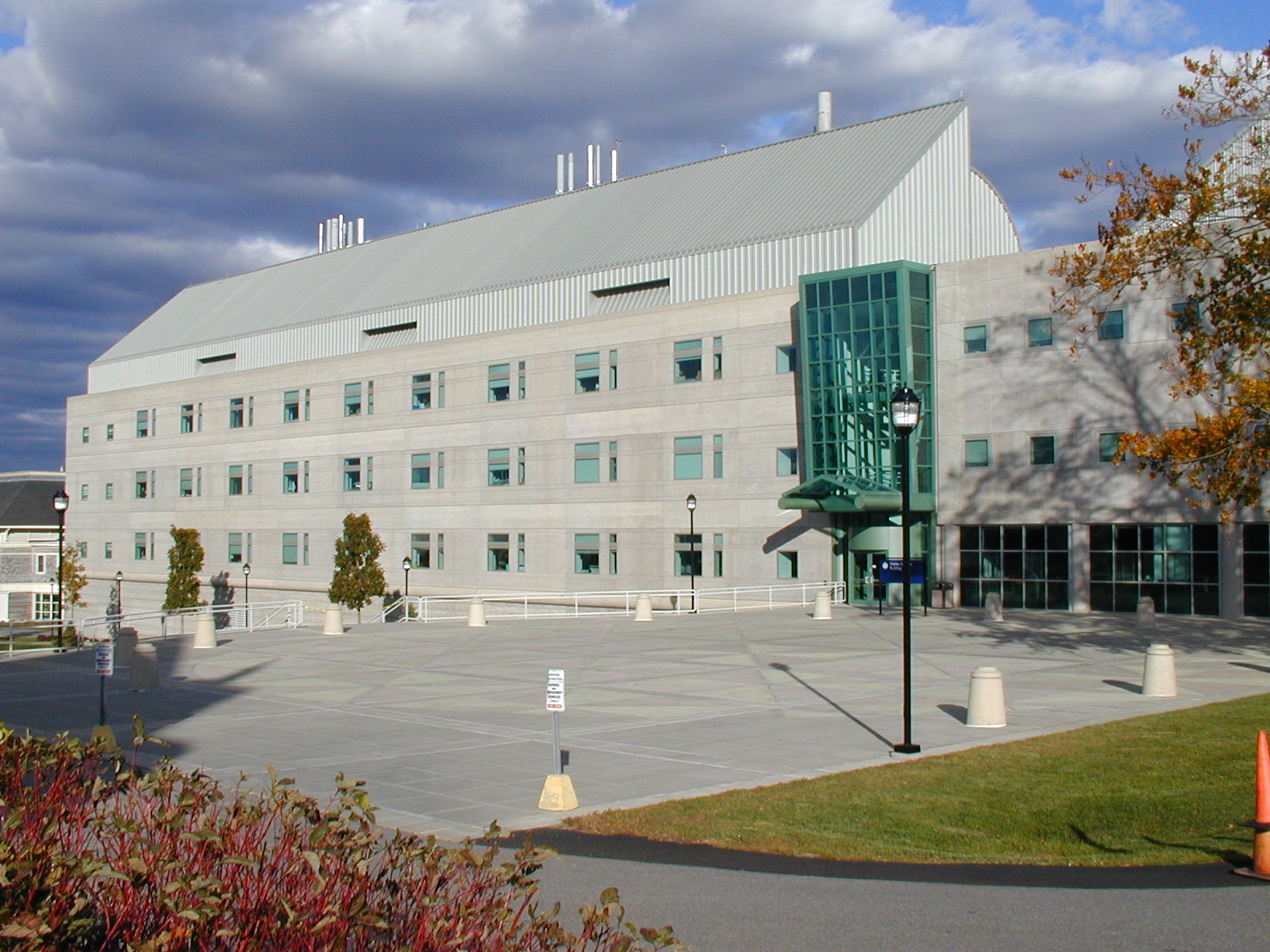 Since its inception, the campus has been home to many programs and organizations. Project Oceanology joined the community in 1973 shortly after the first Sea Grant was awarded to the Campus by NOAA in 1972. In 1976 the Women's center of Southeastern Connecticut opened in the Branford House, followed by the Alexey Von Schlippe Gallery (originally Museum) of Art in 1992. Planning for the Marine Sciences Building, originally called the Marine Sciences and Technology Center, began in 1996 and the building opened on September 19, 2001. In 2008 the John Gardner Chapter of the Traditional Small Craft Association opened its doors on campus much to the delight of Professor Stephen Jones, who taught classes outside of the boatshed when the weather permitted a lively reading and dry reenactment of Stephen Crane's "The Open Boat". In June of 2012, the Technology Incubation Project opened state of the art labs on campus. On November 11, 2013 the library opened a dedicated study space for veterans and on January 24, 2014 the Connecticut Institute for Resilience and Climate Adaptation (CIRCA) made this campus its home as well.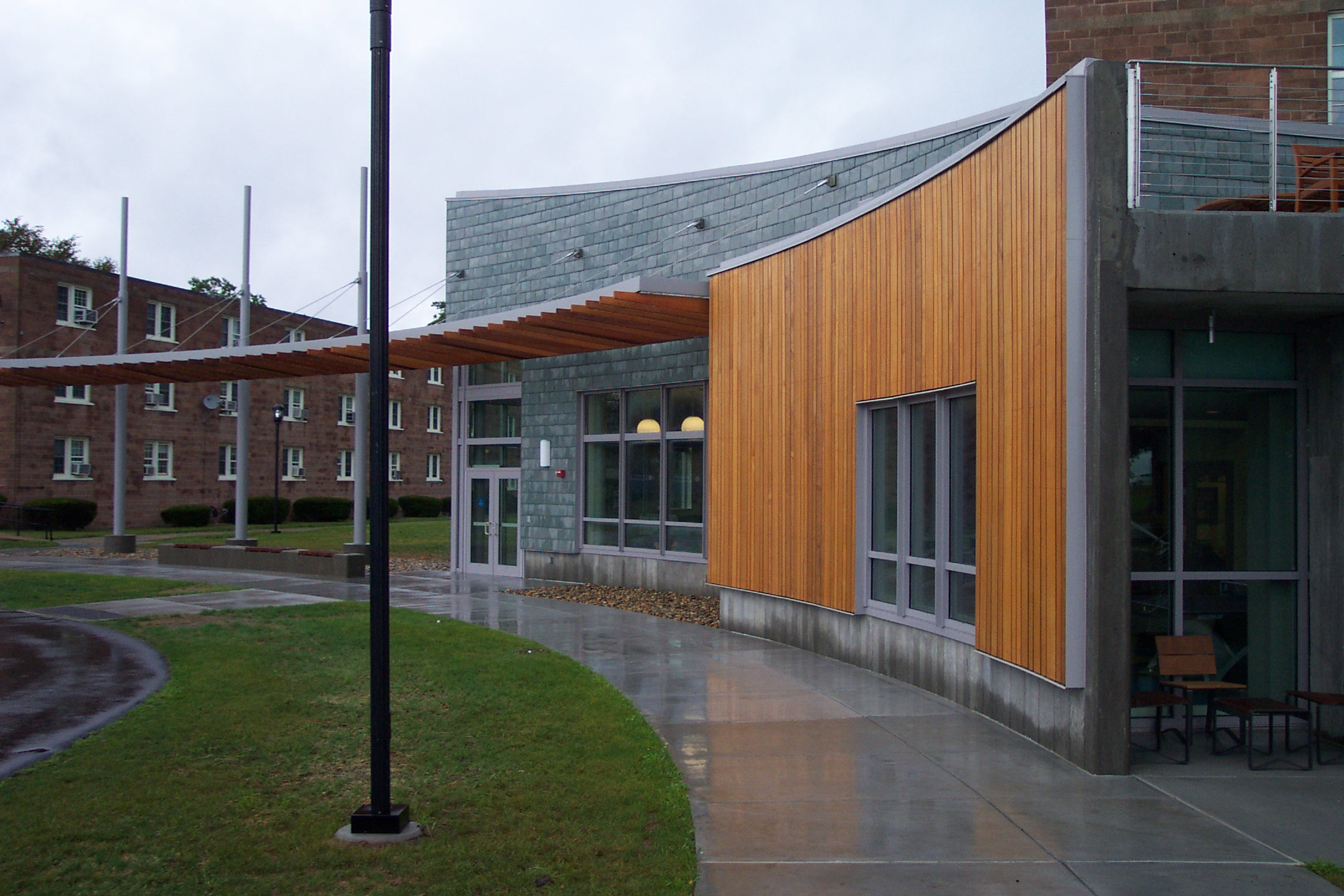 Over the past few years the campus has changed even more, including the restoration of the Avery Point Light by the American Lighthouse Foundation, completed in 2006, and the demolition of the old student center that was replaced with a new Leed green-certified Student Center in August of 2013.